For years friends and neighbors could only pray. Praying for 78 year old Pascal Batista and his 72 year old wife Mikaela, who suffered from diabetes. Their prayer was one of the things that kept the village of Buena Vista bonded together. The couple's daughter, Claudia, moved in, just so she could put food on her parents table by making a living cleaning other people's houses. The neighbors were pleased to see Claudia's son, Carlos, do what he could to help his grandparents get through the day. But, still, they could only watch and pray, as they ALL lived in the same poverty as the Batista family. They simply had nothing to give. During the rainy season, the water poured through the rusted out tin and plastic coverings that the Batistas called their home.
One day, one of those neighbors decided to call a Guatemalan friend and seek help for the Batistas and boldly asked for a home for them. The neighbor's friend called an American friend and they, in turn called BUYONE BUILDONE. Two weeks later the home was completed and Pascal and his family were able to sleep in a dry bed.
The day the home was completed the entire neighborhood showed up to watch the keys being presented to the special couple who had helped so many others over the years. Sometimes, it does take a village to make dreams come true. Thank you BUYONE BUILDONE for being a part of "the village."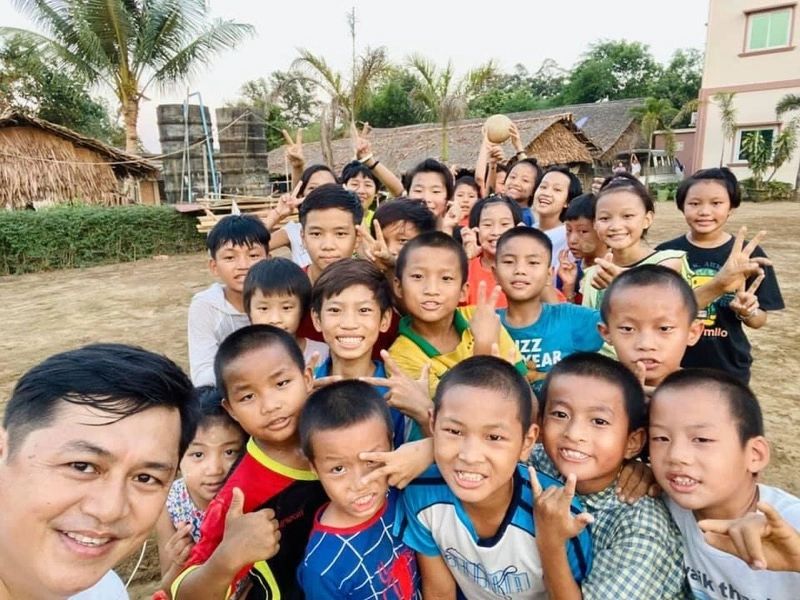 The Foundation For the Higher Good
The Foundation for the Higher Good is a non-profit organization dedicated to fostering positive change and promoting the well-being of individuals and communities. Committed to creating a better future for those in impoverished areas, The Foundation For the Higher Good offers a multitude of resources for those living in Guatemala, Honduras, and Myanmar.
---