After 14 year old Dominga was raped by a neighbor, her rapists warned her not to tell anyone what happened. Even after having her life threatened, a frightened Dominga knew she needed to tell someone after finding out she was pregnant. She shared her need for a secure home for her soon-to-be-arriving baby. She also shared her family's need for more room. In their home made of tin and mud, nine people were sleeping on two beds, and adding baby Maria meant her dad sleeping on the ground outside.
Dominga's needs were shared first with friends and neighbors, then through a local Guatemalan ministry, and finally with "BUYONE BUILDONE." God's word instructs us to bear one another's burdens, to share the load, to meet one another's needs. Thanks to Buy One Build One, Dominga and her two-month-old daughter now sleep in their own bed under a roof that doesn't leak, behind a door that can be locked.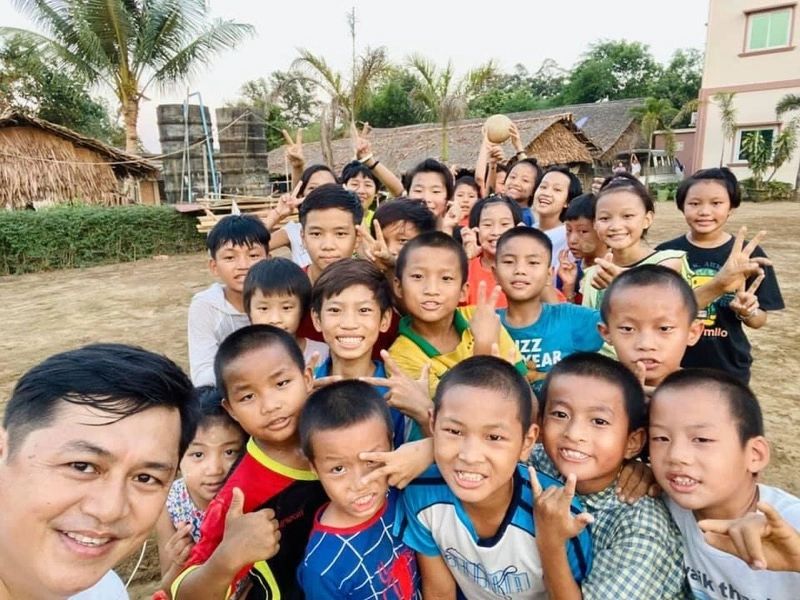 The Foundation For the Higher Good
The Foundation for the Higher Good is a non-profit organization dedicated to fostering positive change and promoting the well-being of individuals and communities. Committed to creating a better future for those in impoverished areas, The Foundation For the Higher Good offers a multitude of resources for those living in Guatemala, Honduras, and Myanmar.
---