Reina readily admits, "It's been the hardest year of my life." For a woman living in the mountains of Guatemala, that is really saying something. Several months ago, while pregnant with her third child, Reina's husband was murdered while selling food on the streets of a nearby town. She had nowhere to go but back home, back home to live with her parents. Whatever it takes.
There, on the mud floor of her parents' home built of tin, rotting-out wood, and plastic, she gave birth to her third child. On that same mud floor, she and her three children have slept for many months. Whatever it takes.
The past few months, during the rainy season, that floor has become increasingly uncomfortable. But until something better came along, she and her family would continue to do whatever it takes to survive.
Something better did come along. It took the heart of BUYONE BUILDONE to say, "Not tonight. From this night forward, you and your children will sleep on a warm bed, resting on a concrete floor, with a non-leaking roof overhead.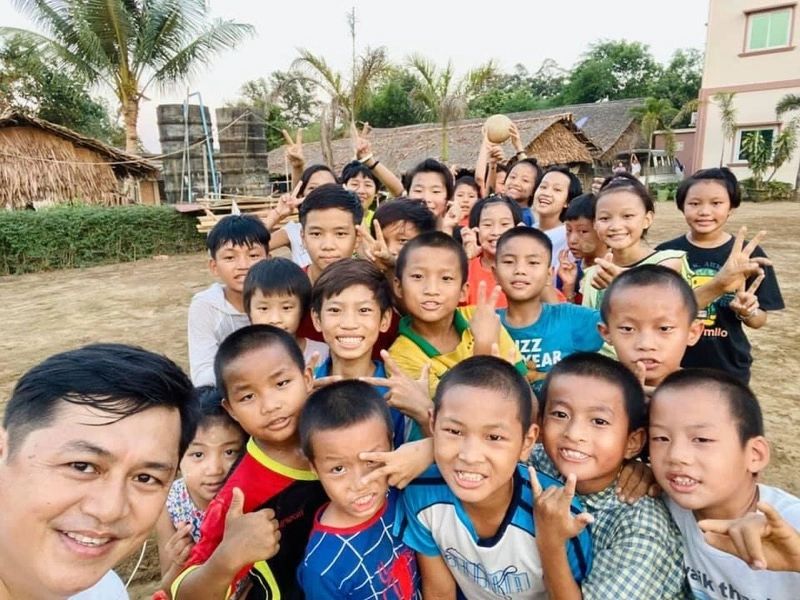 The Foundation For the Higher Good
The Foundation for the Higher Good is a non-profit organization dedicated to fostering positive change and promoting the well-being of individuals and communities. Committed to creating a better future for those in impoverished areas, The Foundation For the Higher Good offers a multitude of resources for those living in Guatemala, Honduras, and Myanmar.
---