The rebuilding of Guatemala and the lives affected by the June 2018 eruption of Volcano Fuego continues today. Like thousands of Guatemalans, Gregorio and his family were devastated by that tragedy. They lost everything: their home, their possessions, many of their friends, neighbors, and family. They had nothing left. Okay, that's not quite right. They had a little patch of land in the village of Alotenango on which to build a new house, and they had people they had never met who made it possible to build that new house, that new life.
Gregorio, his severely handicapped wife Vicenta, and their 27-year-old daughter Ana, who suffers from cerebral palsy, stood and watched as their dream came true while their Guatemalan neighbors constructed their new home. Their family was blessed, as were the families of the workers who were paid to do the work. There would be food on their tables that night. Gregorio and Vicenta both wanted to share their thoughts, but they didn't have the words. It didn't matter. The tears outside the house and the smiles inside said it all.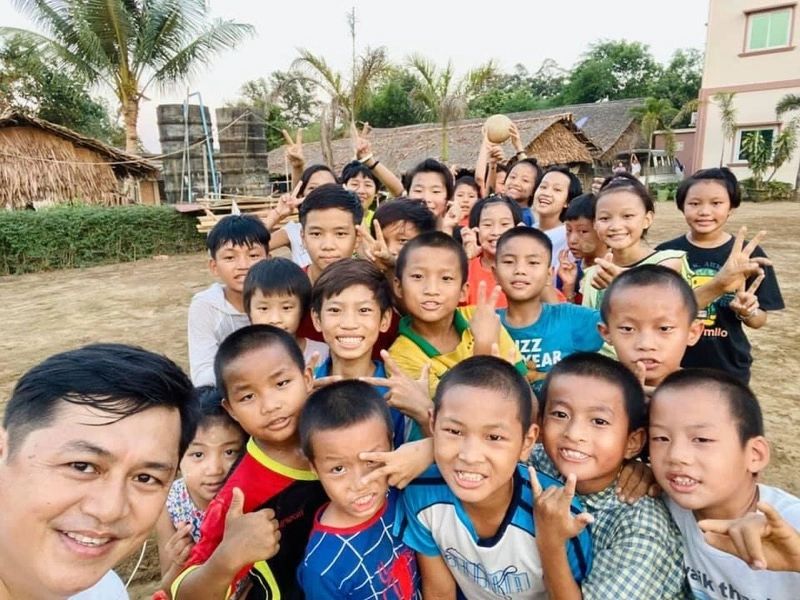 The Foundation For the Higher Good
The Foundation for the Higher Good is a non-profit organization dedicated to fostering positive change and promoting the well-being of individuals and communities. Committed to creating a better future for those in impoverished areas, The Foundation For the Higher Good offers a multitude of resources for those living in Guatemala, Honduras, and Myanmar.
---