The tragedy of the thousands of lives lost from the volcanic eruption in Guatemala in June 2018 was horrible enough, but the aftereffects of the lives torn apart continue to this day. Before the deadly mix of ash, rock, and gas flowed down to their village of Los Rotes, the Sarmoles family lived together as an extended family of 37 people. However, on June 3, 2018, that came to an abrupt end as their family home and their life together were destroyed.
The following day, Ceferino and his family found themselves torn apart. Since that day, this single father has essentially been living on the street, while his daughters reside in a relief center. His wife left the three of them when the challenges became too overwhelming. Today, that separation has come to an abrupt end. It ended when a new house was built on a small patch of land in the village of Alotenango. It ended when Guatemalan workers reunited this home and his family. It ended when compassionate individuals in North America recognized the need and took action. To those who opened their hearts and generously contributed funds to support Ceferino and his two daughters, we extend our sincere gratitude. May God bless you abundantly.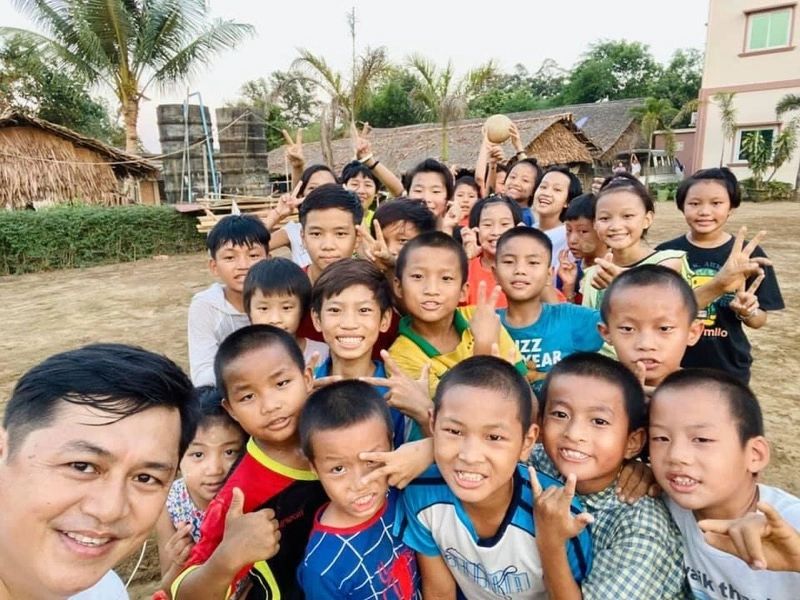 The Foundation For the Higher Good
The Foundation for the Higher Good is a non-profit organization dedicated to fostering positive change and promoting the well-being of individuals and communities. Committed to creating a better future for those in impoverished areas, The Foundation For the Higher Good offers a multitude of resources for those living in Guatemala, Honduras, and Myanmar.
---