When little Angelina accidentally pulled a pot of boiling water onto herself, it seemed to be part of a pattern – a pattern of one hardship after another. Her family's story is a familiar one in the mountains of Guatemala, with Mom doing her best to care for her children while Dad earned three dollars a day working in the fields to feed them. Tragically, Mom's brother was shot and killed on the streets of a nearby town, forcing his wife and children to move in with the rest of the family.
Considering the already horrible and crowded conditions in their mud and tin home, accommodating more people was impossible. Thankfully, a local ministry reached out to Buy One Build One, and plans were made to build a new home for the family. However, the construction was put on hold when Angelina suffered severe burns on fifty percent of her body, requiring the family to spend long days and nights at the hospital caring for her.
As if their struggles weren't enough, the Guatemalan family services decided to use the family as an example and threatened to take the children away unless Mom and Dad could demonstrate better care for them. The corruption within the Guatemalan government is a story for another time. However, the family eventually returned home after Angelina's burns healed, and the new home was completed. When the judge paid a visit, saw the new home, and witnessed the family's dedication to caring for their children, he walked away satisfied.
Here stands a resilient family that remains together, thanks to the compassion and support of people who truly care. We extend our heartfelt gratitude to "BUYONE BUILDONE" for their unwavering commitment to making a difference.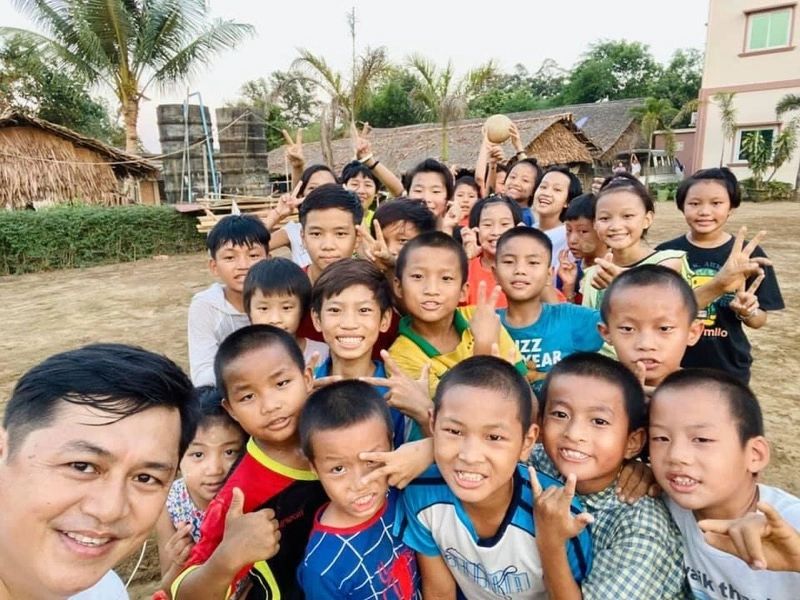 The Foundation For the Higher Good
The Foundation for the Higher Good is a non-profit organization dedicated to fostering positive change and promoting the well-being of individuals and communities. Committed to creating a better future for those in impoverished areas, The Foundation For the Higher Good offers a multitude of resources for those living in Guatemala, Honduras, and Myanmar.
---